It's hard not to love this Cubs team. They're having fun and playing baseball the right way. They just won their first playoff game in 13 years. While this team is amazing, but let's show you why Jake Arrieta is the GOAT.
First, take a look at the featured picture of Arrieta. He's having his child be his own personal bartender. That's when you know you're the GOAT. I mean, the kid is pouring champagne down his father's throat. That's legendary.
He also tried bringing his champagne on stage with him. Like only a GOAT does that. I'm surprised he didn't bring his kid with him too and go all Riley Curry on the press. He's the man and no one can say he's not. He just shutout the Pirates at their house with ease. He went a complete game shut out with too many strikeouts to count. The man is straight filth. He single-handedly beat the Pirates. He could have thrown 25 innings and the Pirates still wouldn't have touched his stuff. He's too damn good.
Also, have you seen the man's beard? It's too manly. He's a lumberjack and I have no clue how someone could throw at that man. He's like Evan Gattis at the plate; a real man that knows he's better than you, plain and simple. It's a glorious beard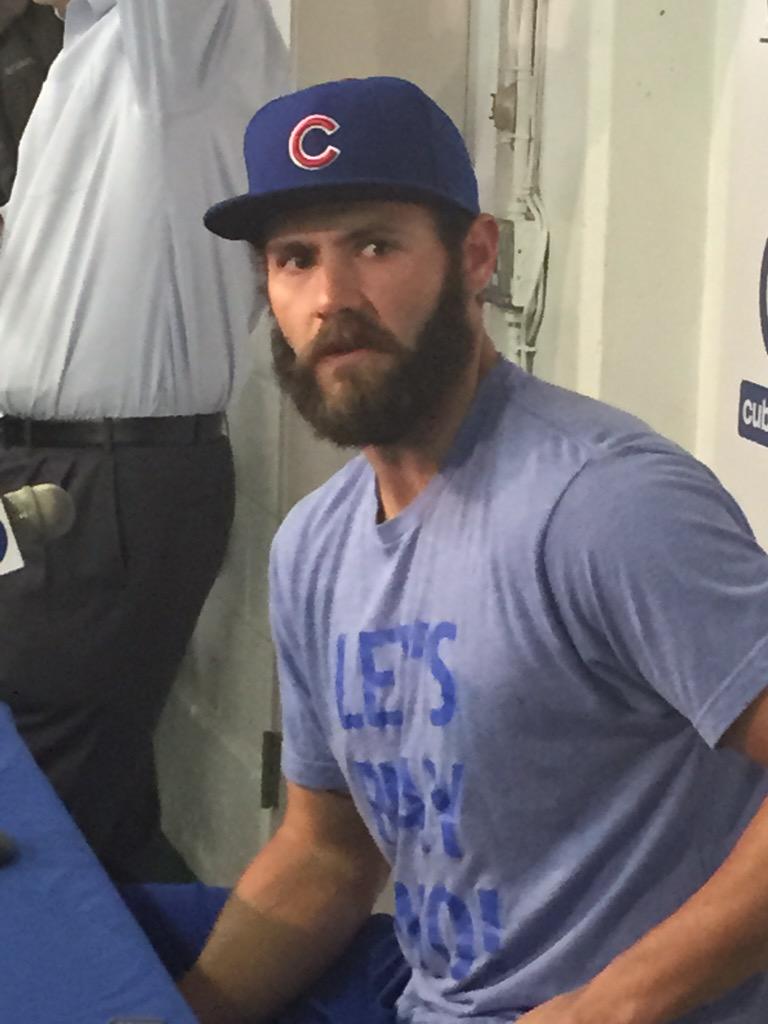 that I have not seen on a man since Jayson Werth. It's tremendous and it's purely unstoppable. Look at that death stare. I would NOT fuck with that stare.
Finally, his tweets are on point. He runs his twitter account like a normal human being and no one can top that. Look at this tweet last night after the game; he responds to the people that tweet at him because he likes to relate to people like a normal person. What is better than that? I'll tell you what. Nothing!
My right nipple comes out of my tank top almost every pitch, so I place it back inside. https://t.co/7hXWtKwltE

— Jake Arrieta (@JArrieta34) October 8, 2015
He's the GOAT. Yeah, maybe there's some bias to this but I really don't care because this whole post is full of facts. FACTS.